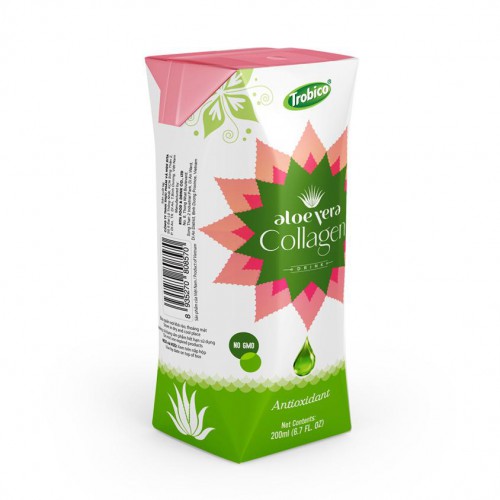 Sample: Free Sample
---
Volume: 200 ml
---
Shelf life: 12 months
---
Payment term: L/C,T/T
---
FOB Price:
Get Latest Price
---
Delivery time: 20 -25 Days after confirming the order
---
Certification: ISO, HACCP, FDA, HALAL, FSSC 22000
---
Minimum order quantity: 200 Cartons
---
Port: Ho Chi Minh Port, Vietnam
---
Supply ability: 300 Twenty-Foot Containers per Month Canned bottle production base---10000 tons/month PET bottle production base---10000 tons per month QC LAB--20 professional QC team
ALOE VERA WITH COLLAGEN DRINK –

HEALTHY SKIN, CHARMING BEAUTY

PRODUCT INFORMATION

+ Volume: 200ml

+ Packaging: Box

+ Ingredients: Water, Aloe vera juice, Rock sugar, Collagen, etc.

+ Storage conditions: Store in dry and cool place

+ Shelf life: 12 months

+ Sample: Free

+ Payment term: L/C, T/T

+ FOB Latest Price

+ Delivery time: 20 – 25 days after confirm order

+ Certification: ISO, HACCCP, FDA, HALAL

+ Minimum order quantity: 200 carton/order

+ Port: Ho Chi Minh Port, Viet Nam.

ALOE VERA WITH COLLAGEN DRINK - HEALTHY SKIN, CHARMING BEAUTY

For thousands of years, Aloe Vera is called "The Miracle Plant" because of the thick, cooling gel inside the leaves has been used as a safe, natural remedy.

Collagen is a major component which plays a role in strengthening skin. It also acts as a building block for your bones, teeth, muscles, joints and connective tissues.

Rita Aloe Vera with Collagen drink is the perfect combination of fresh aloe vera juice and collagen to provide you maximum health benefits. Our productis made for active, self-care, optimistic and full of life people.

TASTE BETTER – ALL IN ECO – FRIENDLY PACKAGING

HEALTH BENEFITS

Supports youthful skin

Aloe vera is the perfect solution for nourishing your skin or treating acne and wrinkles. And collagen helps to strengthen skin and provides elasticity as well as hydration, which is what gives skin its youthful appearance.

Builds strong, healthy hair, nails, and teeth

Collagen can prevent brittle and broken nails and support nail growth. Collagen also prevents early hair loss, hair thinning and gray hair.

Improves Sleep Quality

Glycine, the main amino acid found in collagen, also acts as a neurotransmitter and may play a role in promoting sleep by reducing core body temperature.

Helps Build Muscle

Collagen contains an amino acid known as glycine, which is involved in the production of creatine. Creatine can help power you through workouts and aid in muscle recovery and strength building.

Detoxes Your Body

Aloe vera juice is full of amino acids, vitamins and minerals making it one of nature's most effective cleansers. Drinking aloe vera juice can help strengthen digestion and rid the body of any nasty waste, thus detoxifying the body naturally.

Lowers Blood Sugar Level

The diabetic patient can enjoy aloe vera for lowering down the blood sugar level. It reduces triglycerides and provides nourishment in the body. Therefore, aloe vera juice is considered to be an energy drink for diabetic patient.

Helps to Lose Weight

Aloe vera juice is full of antioxidants that prevent the formation of free radicals inside the body. When your body is clean and toxin-free, the weight loss process speed-up on its own!

Supports Digestive System

Thank for contains several enzymes, aloe vera juice can help in the breakdown of sugars and fats and keep your digestive system running smoothly.
What Makes Us Different
We Are Really Good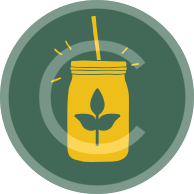 Organic
We make our juice raw, alive and full of vitamins, minerals and essential nutrients. It never gets heated or high-pressurized, 100% fresh.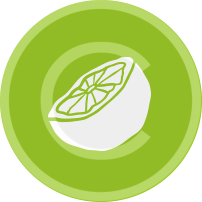 Natural
Every juice is filled with two pounds of organic fruits and vegetables. Freshly pressed only, that proves terms of using and keeping.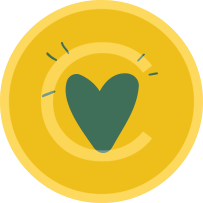 Healthy
Your body deserves the best vitamins and drinks. We provide only top quality products based on organic materials. Live long and healthy.
Address

No. 08, Thong Nhat Boulevard,

Song Than 2 Industrial Park, Di An Ward,

Di An City, Binh Duong, VietNam.
Business Hours

Mon - Fri: 8 am - 5:00 pm
Sat : 8 am - 4:00 am
(Lunch : 12:00 am - 1:00 pm)
Contact Us

Tel : +84 274 3784 788
Fax : +84 274 3784 799