Rita Food And Drink Co., Ltd attends the 3rd China International Import Expo 2020 which be held in Shanghai from November 5th to 10th.
This is the first time we attend the CIIE exhibition. Making our debut at the fair, we present around 40 products for potential customers in China. They are fruit juice, energy drink, sparkling water, sports drink, coffee drink, collagen drink, bird's nest drink sleep-aid drink, dead drink, nut milk, etc. We proudly present the newest product with excellent quality, Rita Sleep Aid Drink. This product is made from healthy herbs such as angelica root, monk fruit, sour jujube seed, goji berries, white peony root, lily bulb, lotus seed cores, etc. Combined, these herbs are great for health, especially they help you sleep better at night.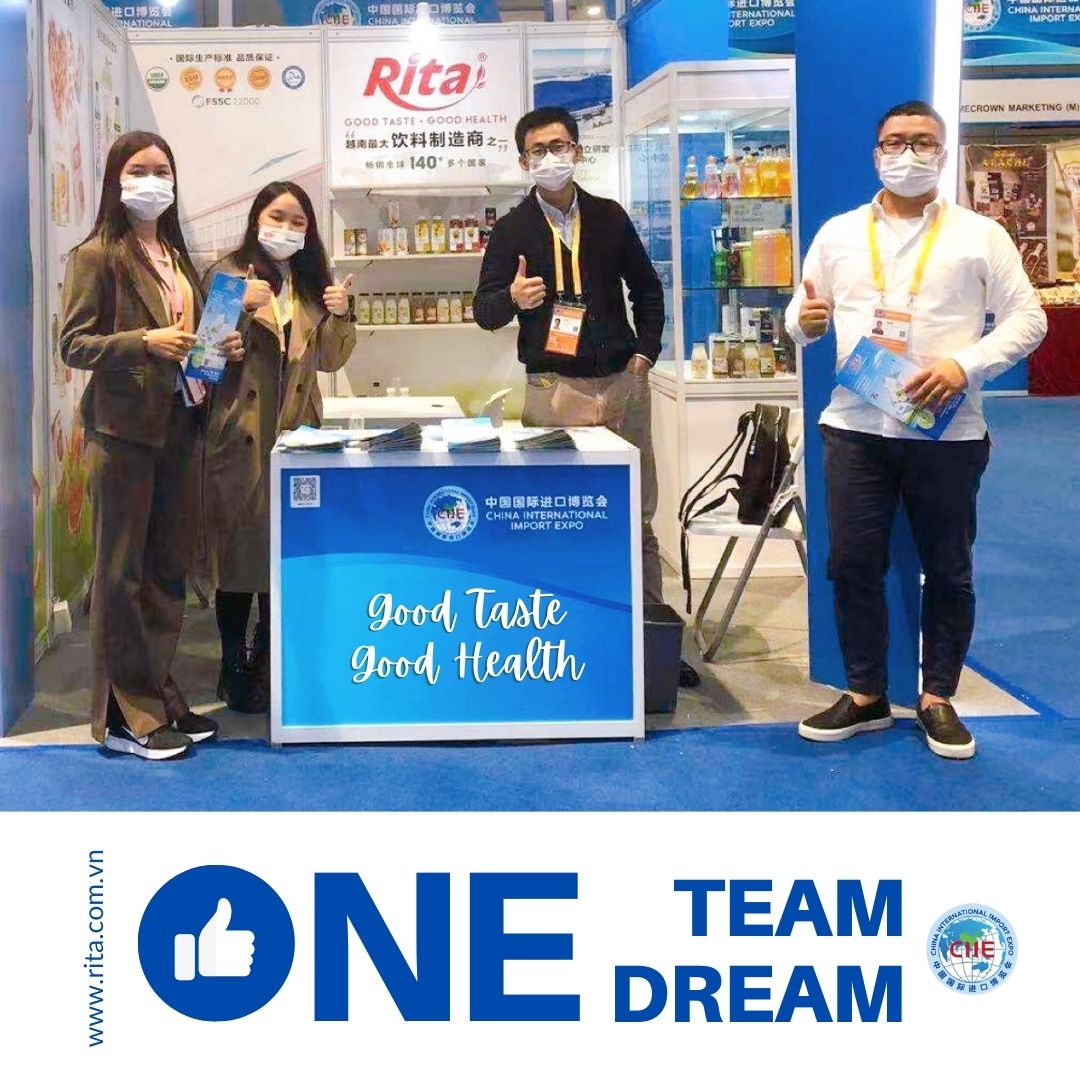 Rita is proud of being one of the biggest beverage manufactures in Vietnam. CIIE will offer a good chance for Rita to promote our products to the world as well as find new customers, and update the latest information on consumption and market trends. This exhibition also plays important role in helping us to maintain and develop a long - term partnership with current customers in China market.
The CIIE 2020 will run until November 10. The annual expo is considered to be an important trade promotion event of the Chinese government, aiming to create opportunities for all nations to get access to this large market.
For more information about Rita Food And Drink Co., Ltd, please visit:
RITA booth 1.1 B2- 04, National Exhibition and Convention Center (Shanghai)
WE'RE IN THIS TOGETHER – WE'LL WIN THIS TOGETHER
There are some photos of the company booth at the exhibition: